【Exhibitor benefits】Implement "4+365" all-around service ZhongTao Alliance explores new channels for overseas promotion
Date:2019-01-17 13:43:08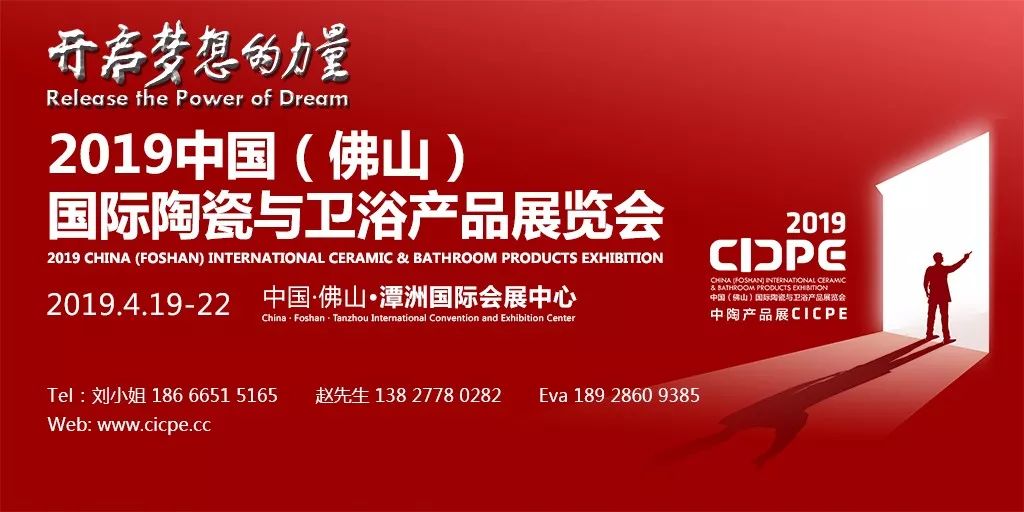 CICPE and CICEE travelled around the world with a sincere heart. ZhongTao Alliance has been promoting overseas, from the ceramic powerful country Italy, Spain to the rapidly developing country India. What' more, ZhongTao Alliance also visited United Kingdom, France, Turkey and other consulates in China. Learn about China from the world, look to the world from China, and continue to expand the influence of Chinese ceramic and Chinese ceramic professional exhibition.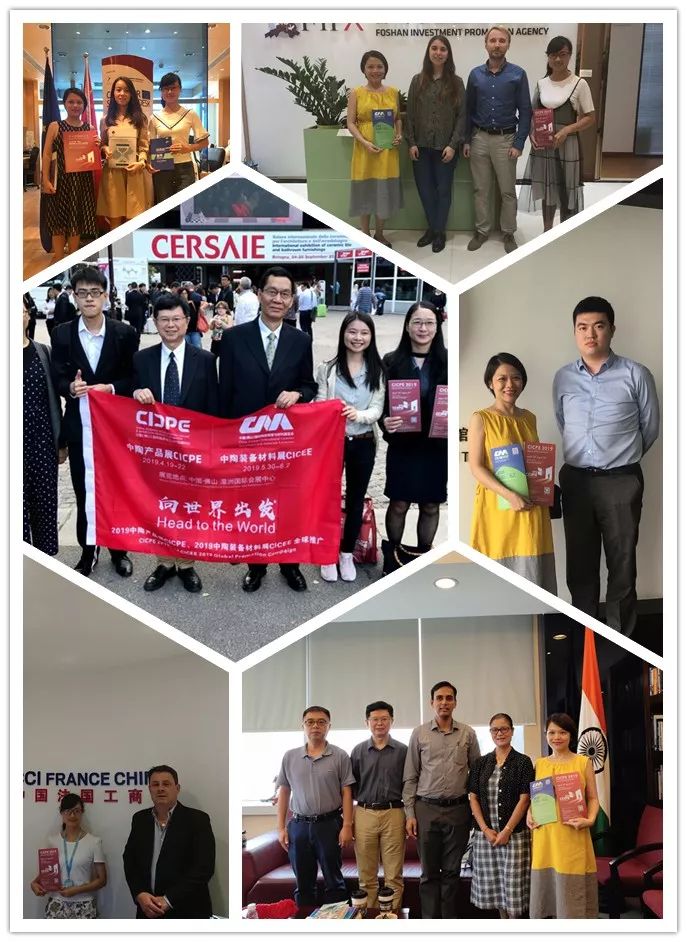 In 2018, CICPE and CICEE came into being, and both were splendid. The professional exhibition platform, together with many well-known brand exhibitors, has won wide attention with its strong strength. Many international friends have offered to cooperate with the CICPE and CICEE Organizing Committee to discuss the grand event and seek common development.
On Dec.11th, introduced by TaoCi.com, Canadian Dr. Mike Ivanof (the second one from the right) came to Foshan ZhongTao Alliance Science & Technology Co., Ltd. with the company of founder of TaoCi.com, Mr. Luo Zhaoquan (the first one from the left) and general manager of TaoCi.com, Mr. Huo Jianming (the first one from the right). Standing Deputy General Manager of Foshan ZhongTao Alliance Science & Technology Co., Ltd. hosted Dr. Mike Ivanof. The two parties discussed how ceramic industry connects with the global platform and how to further expand the influence of Chinese ceramic.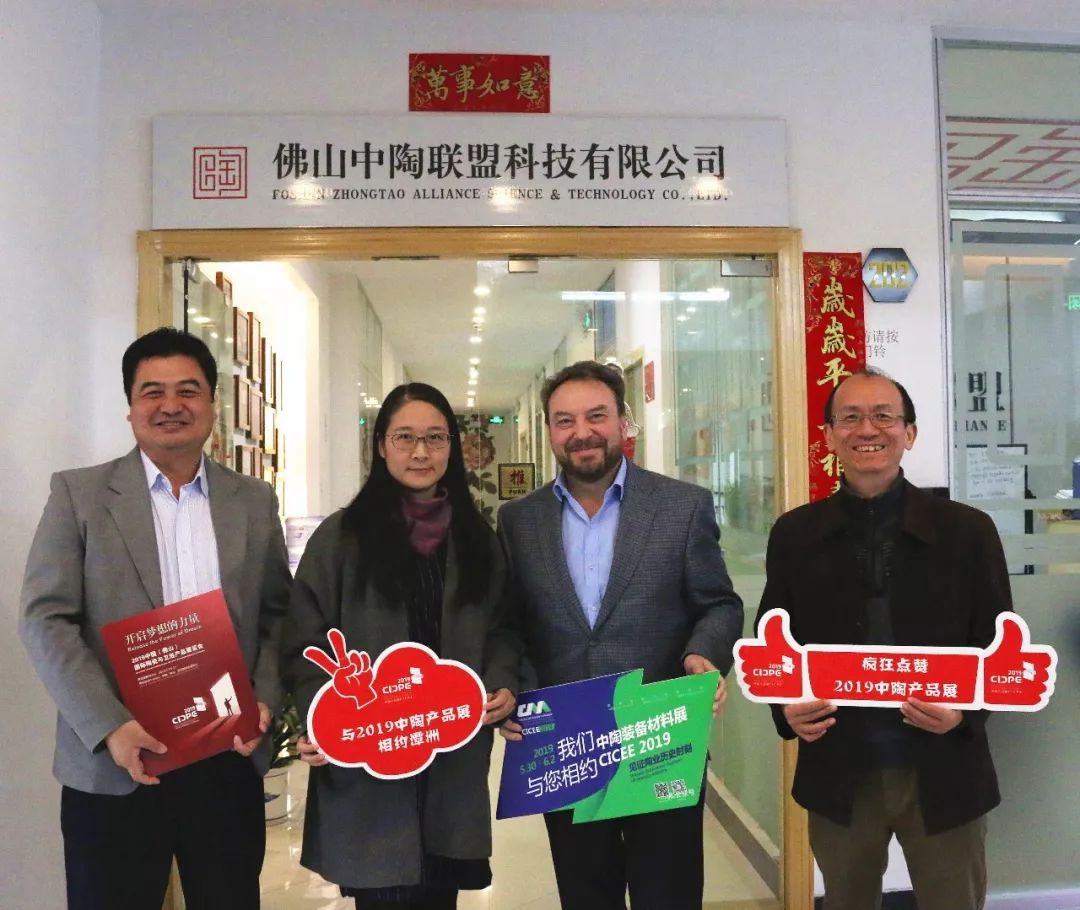 Dr. Mike Ivanof noticed that as a major producer of ceramic, China has unlimited business opportunities, and he hoped that through his "matching", customers in more countries and regions will get close to Chinese ceramic products and machinery and equipment and more global consumers enjoy the high-quality products produced in China so as to boost global economic and trade exchanges, and promote the prosperity of the world economy.
It is understood that Dr. Mike Ivanof and his team have established a global e-commerce platform to optimize the integration of e-commerce platforms in various countries. Business sellers only need to upload relevant product information, and people in different countries and regions who have access to internet can get the corresponding information in an instant and buy according to the demand, which is easy and convenient.
In view of this, Ms. Liu said that Chinese ceramic enjoys a good reputation in the world and she hoped that more global consumers can learn about the unique design and superior quality of Chinese ceramic through browsing, especially the internationally famous and powerful exhibitors at CICPE 2019 and CICEE 2019. If the platform established by Dr. Mike Ivanof and his team is combined with the products of the exhibitors, it will enhance the activity and richness of Chinese ceramic and related products on the international stage, which will not only promote the international trade volume of exhibitors, but also be a great opportunity for exhibitors to promote their brands.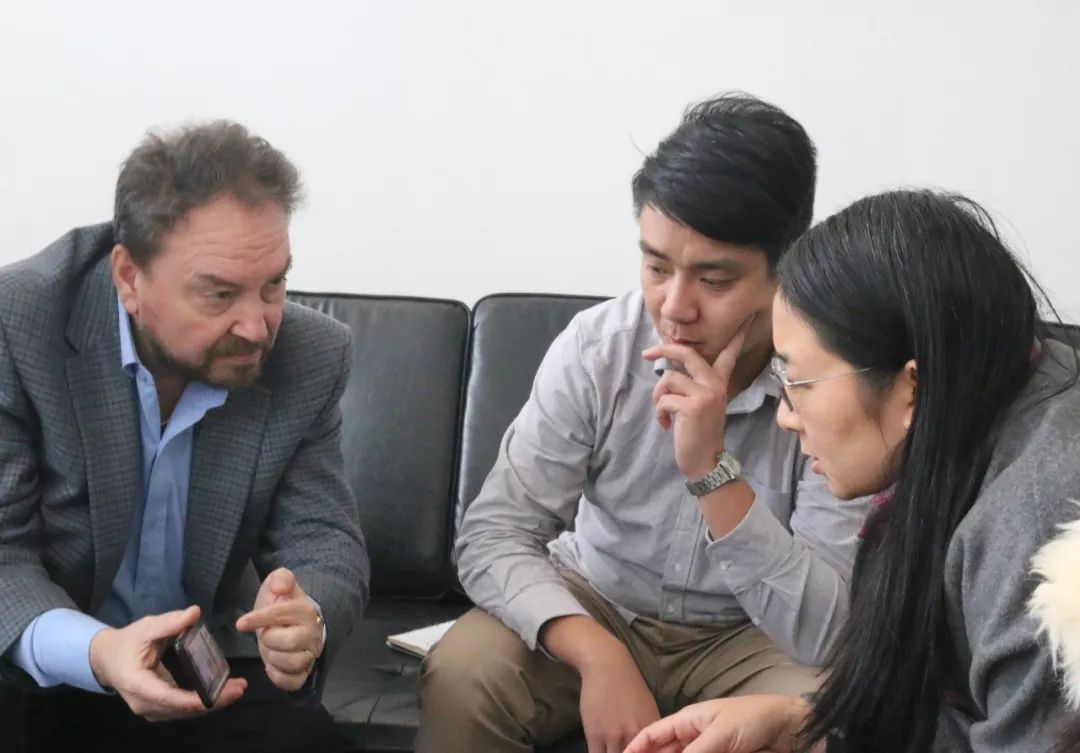 Consider for exhibitors is the welfare that CICPE and CICEE provide to the exhibitors. To be more precise, we will implement "4+365" full-service, expand the sales channels, and make exhibitors enjoy more exhibition bonuses.